CoCalc now offers an option to render LaTeX using KaTeX rather than MathJax. At the moment, KaTeX is an experimental feature which is turned off by default. To enable it, open Account / Preferences, and under Other Settings, check the box next to "KaTeX: render using KaTeX when possible, instead of MathJax".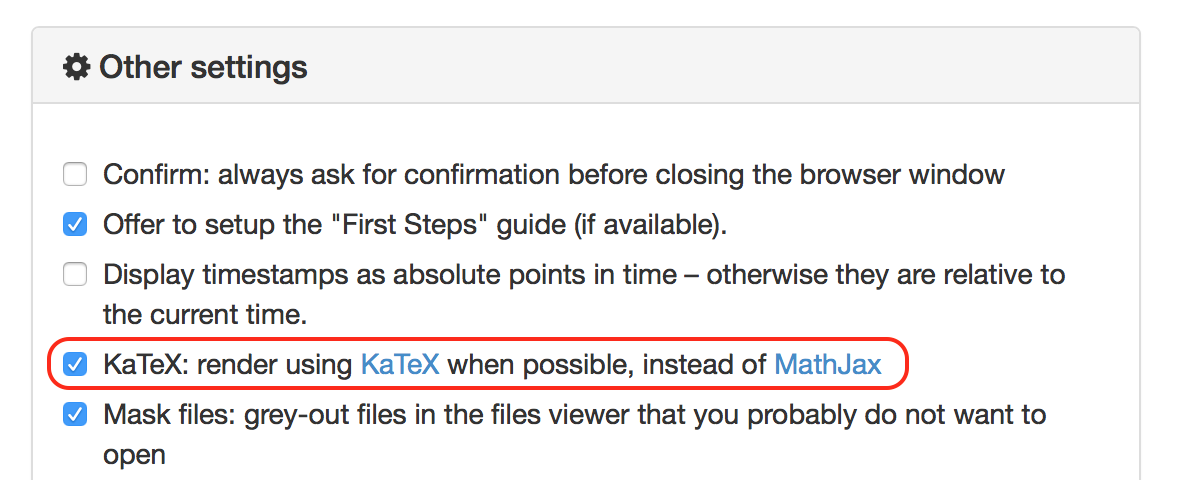 enabling KaTeX in Account Preferences
KaTeX is often over 100 times faster than MathJax, but it doesn't handle all expressions covered by MathJax (or LaTeX). In these cases, CoCalc with KaTeX enabled will still fall back to MathJax. The selection happens for individual expressions, so one expression in a markdown file or a notebook cell might be rendered with KaTeX, while another would be rendered with MathJax.